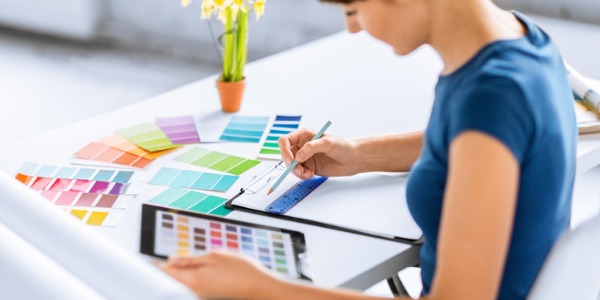 What does an interior designer do? ‐ CareerExplorer
What does an Interior Designer do? An interior designer creates indoor spaces that satisfy the
What does an Interior Designer do?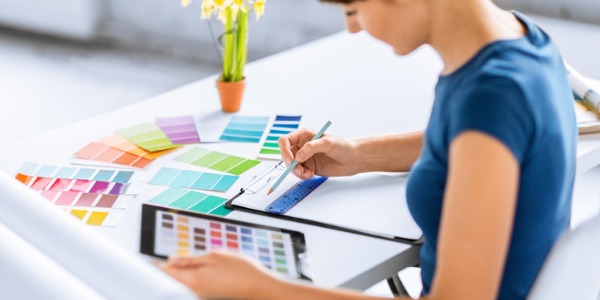 An interior designer creates indoor spaces that satisfy the client's needs for aesthetics, safety and function. Through the use of furniture placement, colour palettes, decorations, and functional decor, interior designers can create a variety of spaces – from living rooms that are beautiful yet functional, to offices that people want and love to work in. Elements such as artwork, lighting, window treatments and flooring must work together to contribute to an overall look that will satisfy a client's needs.
There are a variety of areas that interior designers can specialize in:
Corporate Design
Corporate designers create a combination of practical and professional workplaces, and also try to incorporate elements of a company's brand within their design. They work in a variety of settings, from very small offices and start-ups, to very large corporate buildings. Regardless of the size and scope of the project, their main focus is on creating a space that is efficient and functional.
Corporate designers also work to create spaces, especially work environments, that contribute to good health and posture for employees confined to offices for most of the day. The placement of computers, computer desks, and computer chairs are often the focus, as many people use these items for extended periods of time. People using them may suffer unnecessary fatigue, stress, and even injury if the wrong products are used or if they are improperly adjusted or placed. Designers will consider the job (activity) being done, the demands on the user, the equipment being used (its size, shape, and how appropriate it is for the task), and then design the space with those elements in mind.
Healthcare Design
Healthcare designers plan and renovate physician's offices, dental offices, hospitals, healthcare centres, clinics, and residential care facilities. These types of designers specialize in evidence-based design — evidence-based design was first defined as "the deliberate attempt to base design decisions on the best available research evidence" and that "an evidence-based designer, together with an informed client, makes decisions based on the best available information from research and project evaluations".
Having this data and research already available helps interior designers plan positive and welcoming spaces for patients, residents, and facilities.
Kitchen and Bath Design
Kitchen and bath designers discuss all aspects of creating, remodelling, or updating the kitchen and bathroom area of a client's home. They have expert knowledge of cabinets, fixtures, appliances, plumbing, building materials, and electrical solutions for these specific rooms. Themes, colours, patterns, and room layout is discussed with the client, which will result in sketches and drawings based on those discussions. Once a project has started, it is the responsibility of the designer to keep all expenses within the client's budget.
Sustainable Design
Sustainable designers often obtain certification in Leadership in Energy and Environmental Design (LEED) from the U.S. Green Building Council. This type of certification shows clients expertise in designing buildings and spaces with sustainable practices in mind.
A sustainable designer's main focus is to use products that are sustainable and have low environmental impact, to reduce energy consumption and waste, to improve indoor air quality, to improve energy and water efficiency, and to design with efficient use of space in mind. Sustainable design projects are also focused on balancing aesthetics and functionality with choices that reduce environmental impact.
Universal Design
Universal designers renovate spaces and existing environments in order to make them more accessible. The term "universal design" was coined by the architect Ronald Mace to describe the concept of designing all products and the built environment to be aesthetic and usable to the greatest extent possible by everyone, regardless of their age, ability, or status in life. Selwyn Goldsmith, author of Designing for the Disabled (1963) and pioneer of the concept of free access for people with disabilities, created the dropped curb – now a standard feature of the built environment.
These types of designs are mainly used to create functional areas for the elderly and for people with special needs. Entryways with no steps, or low-floor transit buses that "kneel" (bring their front end to ground level) or are equipped with ramps help those that have difficulty boarding a bus. These universal designs are not only beneficial for the elderly or for special needs people, but for many others as well (such as someone pushing a baby stroller).
An interior designer's responsibilities may include the following:
– Advertising for new projects
– Bidding on new projects
– Sitting with clients to pinpoint project goals
– Visualizing how spaces will be used
– Sketching design plans
– Picking materials and furnishings
– Placing orders for materials and furnishings
– Creating project timelines
– Estimating project costs
– Overseeing project construction and installation
– Coordinating with contractors regarding plans and specifications
– Coordinating with electricians, painters, plumbers, and other professionals
– Ensuring client is satisfied after the project is complete
Interior Designers are also known as:
Interior Design Coordinator
Interior Design Consultant
Interior Design Director
Professional Interior Designer
Interior Design Professional